ACCESSORIES
H2O AND COOLERS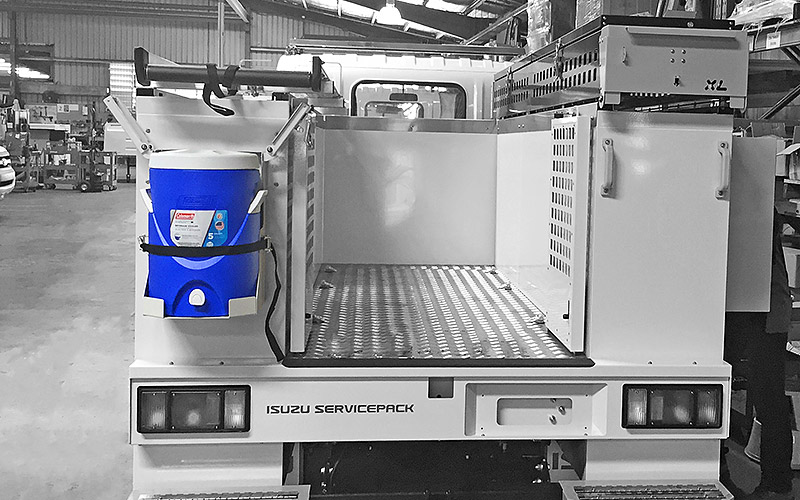 DRINKS

COOLER
For the warmer months, we could all do with a cold drink! So why not add a 20 litre drinks cooler to your body for easy access to a cool water when on the work site! Safe and securely fitted to the rear of your service body.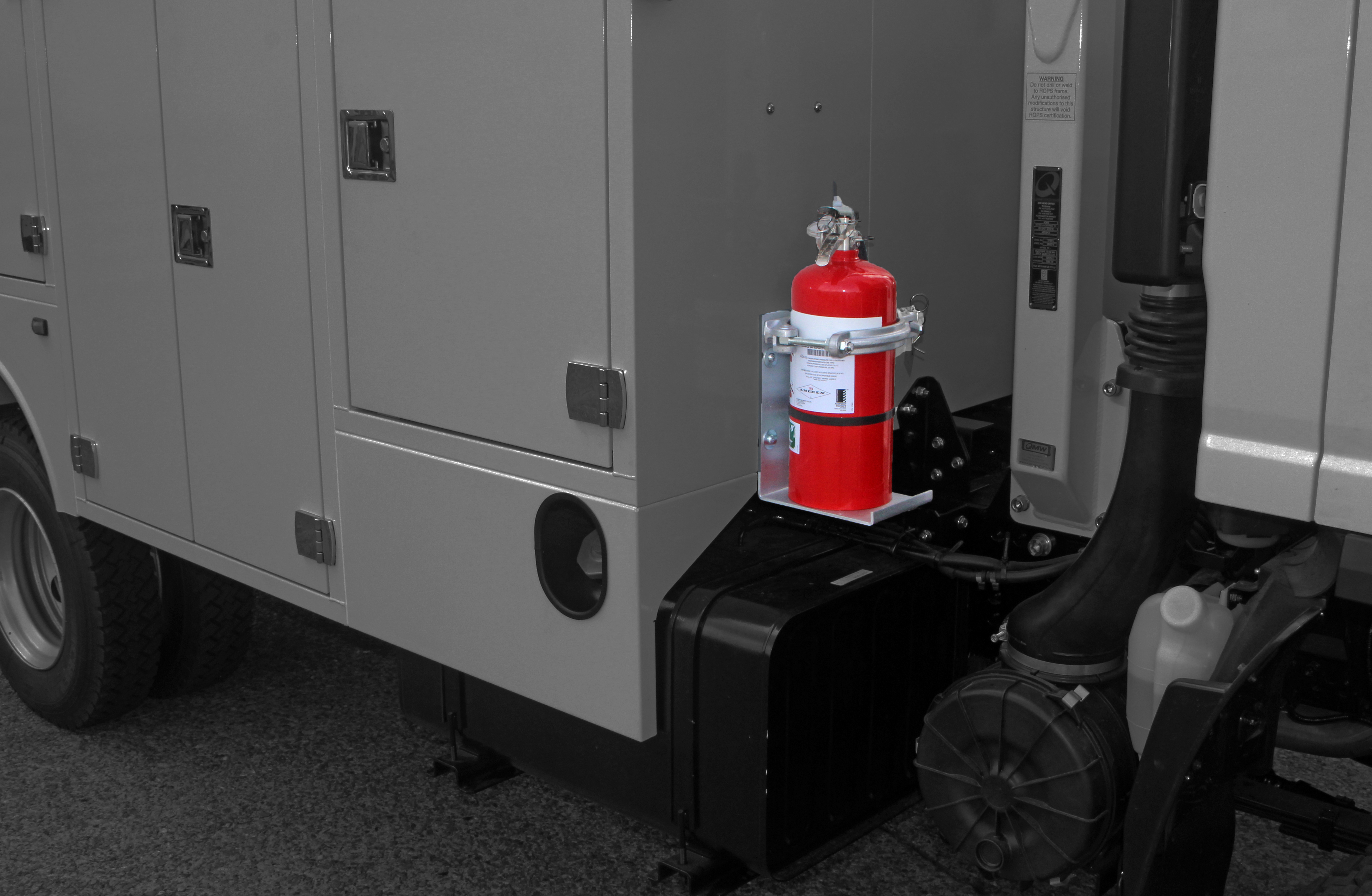 EXTERNAL MOUNTED

FIRE EXTINGUISHER
You can never be too sure when on a worksite when you might just need a Fire Extinguisher, especially in the field where you might have to use flammable liquids.
So it is always worth considering getting an External Mounted Fire Extinguisher for your 'Just In Case' , and feel that little bit more prepared. You can also get an Internal mounted Fire Extinguisher which you can find here also.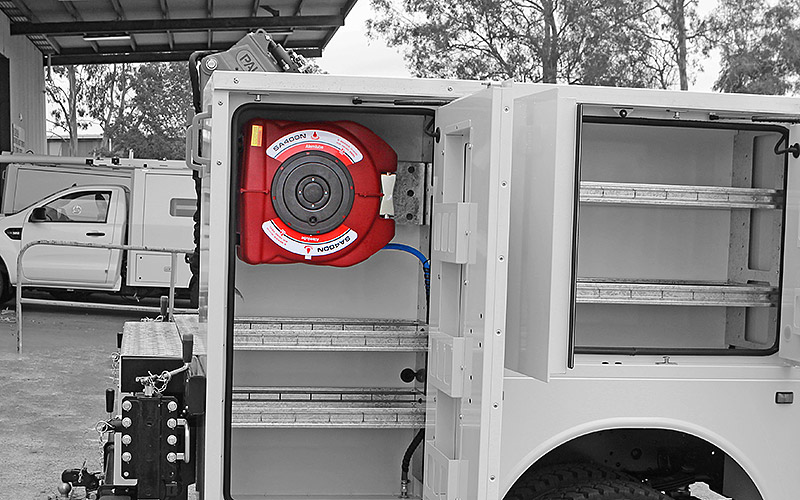 INTEGRATED HOSE

REEL
Should you require it in your field of work, you can also add on an Integrated Air/Water hose reel. This can hide neatly away in one of the cabinets, or mounted externally. Covers are UV stabilised for optimum durability and resistance to impacts. Innovative positive latching mechanism is automatic.
Can be easily mounted on the ceiling, floor or wall. Spring-tension is adjustable. High-flow swivel plus fluid path delivers optimal air flow. OHS concerns, as well as potential air leaks, are lower thanks to the crimped hose ends Heavy-duty steel mounting bracket is included and detaches to provide 180 degrees of hose reel rotation, standard.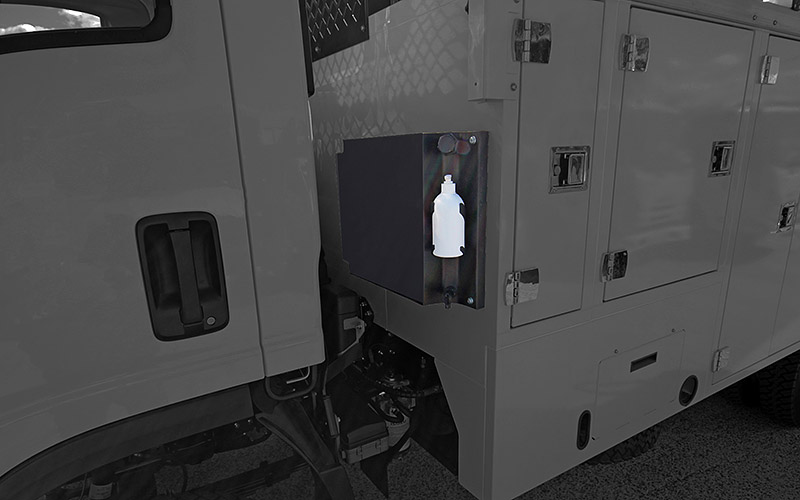 WATER

TANKS
Wash your hands – keeps your truck, paperwork, tools and clothes clean for longer. Enjoy the convenience of having water where and when you need it with this cost effective and highly useful accessory. Available is 20 litre or 60 litre sizes.